LET'S TALK, CTVT's four year project looking for breakthrough initiatives to confront the scourge of knife crime, has now commenced its second year. The country generally but inner cities and London especially are still facing loss of life, fear and a rise in violent crime. This is usually perpetrated by just a few but affects the many.
Community TV Trust [CTVT], in schools and PRUs and workshops for the disabled and marginalised, offers media training & filmmaking, engaging people and young people in open-ended creative work, linking Community to Education. Featured above is a scene from a musical drama about knife crime created by Year 9 students at Harris Academy Peckham.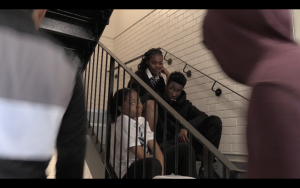 Partnering CTVT in the first year of LET'S TALK were Harris Academy Peckham, Surrey Square Primary School and Bede Youth Adventure Project.
In an amazing example of doors opening on unexpected developments, two members of the LET'S TALK Panel were able to facilitate a meeting with the Prime Minister for two recently bereaved parents.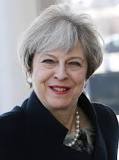 Their son had only left Harris Academy Peckham a year before he was killed trying to separate others fighting. Theresa May released £200,000 to fund two additional case workers for the National Homicide Service supporting victims of violent crime in London as a direct result of listening to the father's story.
The benefits of bringing people together.
CTVT has produced a large number of film dramas with the students at local Southwark schools, primary and secondary, and youth clubs, and shot a one-hour documentary with students and staff at Cavendish School in Bermondsey.
Chris Haydon, who founded Community TV Trust in 1999, worked in broadcast TV as a director and producer, learning his trade as a documentary filmmaker on 16mm at Granada TV in Manchester.
Chris Haydon
Director
Community TV Trust
07970 970 715
chris@communitytvtrust.org