For more than ten years, CTVT and Chris Haydon have been working with and supporting the Freewheelers Theatre & Media Company based in Leatherhead. It has been a fruitful partnership with films produced, both drama and documentary. At a Film & Music Night on 1st November, one film stood out.
BELT, BRACES & DISABILITY 2 is the sequel to a film made in 2010 with three members of the Freewheelers each telling their story of living with disability. One is epileptic, one has Cerebral Palsy, one has Spina Bifida. Seven years later and their stories have moved on, one dramatically.
Workshops run weekly and are invariably huge fun and productive.
CTVT's Chris Haydon wrote and directed for Freewheelers a stage play, "AMANDLA!", on the life of Nelson Mandela featuring film inserts in drama, dance and documentary genres. Older Mandela is played by award-winning Terri Winchester.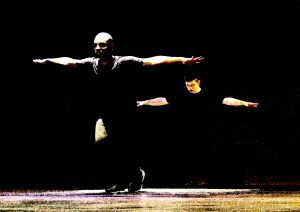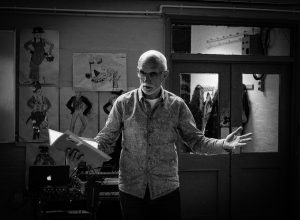 Work with this company is essentially multimedia and the participants, themselves disabled adults, offer a wide range of talents and interests. "BREAKING BONNIE" is a 50 minute crime drama set around a corrupt senior officer played by Ems Dooley, who also created the story.
Commemorating World War 1, Anthony who is a fine dressage rider and Luke who has a splendid tenor voice have been woven into three songs which were turned into short films telling the story of a cavalry officer who volunteers to fight. The plan is to release the three music videos next November at the time of the 2018 Centenary Armistice. Luke enlisted the support of Richard Stilgoe in the composing of the songs.
From the police drama trailer and an original song about a First World War cavalry officer, designed to honour the centenary of WW1, to documentary:
The first large film drama we produced with Freewheelers was in production for three and a half years! "Shady Oaks – Home, Sweet Home" is a comedy (dur. 82 mins) and tells the story of a care home run by dodgy disabled people:
Filmmaking workshops also now take place in Cobham led by Chris Haydon.
In the past we also supported Freewheelers with webspace on our local media venture "Southwark.TV". Now they have their own website: http://www.freewheelerstheatre.co.uk