LET'S TALK
The project headlines, positive and negative, as in May 2020 are:
1:  On the positive side, Community TV Trust ran 5 Forums in the 2020 LET'S TALK series, involving three new partners. They are the Blue Elephant Theatre, Highshore School, Ark Walworth Academy. Covid-19 has currently delayed Dulwich College's participation.
2:  Topics that were high on the agenda for the older year groups, Year 10 and 11, were racism and the death penalty. Sentences were perceived as lenient too often, and life in prison was deemed to be too comfortable.
3:  On the negative side, despite the fact that Police are not expected or regarded as able to solve knife crime on their own, strategic relations with the Police are frustrated by a lack of cooperation at more senior level. CTVT has had discussions at a high level, Borough Commander and Deputy Commissioner, but there has been no effective follow through. Community facing officers, at say Chief Inspector rank, just do not have their heart in it, meetings do not happen and agreements fall by the wayside.
4:  Even for a willing school, partnering a project such as LET'S TALK is tricky. Staff may appreciate the value of and intentions behind LET'S TALK but have very little time and energy to dedicate to it. This cannot be right. Education is about so much more than an exam grade. As one educationalist memorably said: "The end of education is character."
2020 FILM TOUR
This is uncertain at present. More probable is the idea of offering  various source material from LET'S TALK online to schools. This would include audio files from Forum recordings, and short films from the Community TV Trust archive, especially its three year project London Young Voices. Through this, many short films were made by young people aged between 10 and 16 on the themes such as gangs, cyber bullying, knife crime and revenge crime.
The project headlines as at July 2019 were:
1:  CTVT announces support for young people to educate their parents via YouTube
2: "Police are not the right agency to tackle knife crime", says academic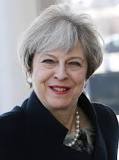 3:  LET'S TALK facilitates a private meeting for bereaved parents to speak with the Prime Minister
Story 1 Educate the Parents
A number of students voiced concerns that their parents generation did not understand what was going on for young people today. Community TV Trust has stepped in and pledged to support a team of young people who will lead on content generation for this work. A dedicated LET'S TALK website will also carry this channel as well as link to social media platforms requested by the young editors.
Story 2 It's not the Police
One Panel member is preparing a PhD and studying policing in Southwark. He attended all the Forums and having combed through the transcripts put together an argument that says the Police are not the right agency to tackle knife crime. This sounds inflammatory but being well argued is more accurately challenging to the rest of us. Are we ready for the consequences of this idea?
Story 3 Meeting the Prime Minister
In the autumn of 2018 a former pupil of Harris Academy Peckham [HAP] was killed when trying to intervene in a fight he bumped into. He lost his life. This tragedy coincided with Year 9 students at HAP creating a musical on a fictional knife crime story. Their music teacher sat on the LET'S TALK Panel and met up with the Ministry of Justice senior civil servant also on the Panel. When she was contacted by the Prime Minister's office with a request to locate a bereaved family with whom the PM might meet and talk about knife crime and related issues, the two Panel members hooked up and arranged at short notice for the parents to meet privately with Theresa May.
This extraordinary story shows what can happen when a community meets up and relationships are struck up between similarly minded active citizens.
2019 FILM TOUR
The range of LET'S TALK films, apart from video testimony by some young people, included a musical from Harris Academy Peckham & a film drama from local dance company, Movement Factory.